Romania benefits from a rich network of spas, which treat a multitude of diseases, from rheumatic and articular, neurological, cardiovascular, respiratory, digestive, hepato-biliary, renal or gynecological, dermatological, ocular, post-traumatic and post- operators, up to endocrine, metabolic and nutritional diseases, paresis and paralysis, varicose veins, blood diseases, anemia, asthenia, allergies, depression, neurosis, physical and intellectual overwork or occupational diseases.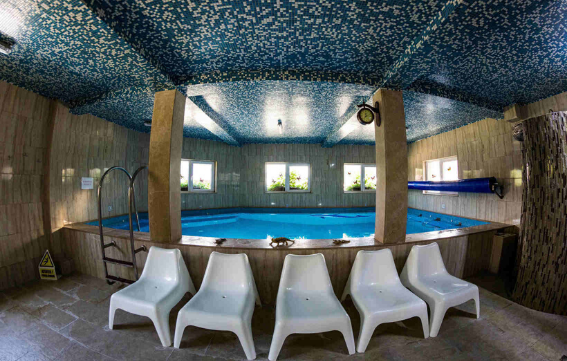 saltwater pool
dry sauna
jacuzzi
treadmills
medical bicycle
 The pool is closed on December 25 and 26, 2019.
SALT WATER BASIN:
Time schedule
Monday – Friday — from 4 pm to 9 pm
Saturday -Sunday — from 10 a.m. to 9 p.m.
Salt water pool – 35 lei
Dry sauna combined with pool – 15 lei
Dry sauna without pool – 30 lei
DISCOVER THE TOURIST AREA CÂMPULUNG MOLDOVENESC
If you are not interested in a tourist route, then you can find inspiration for planning your vacation or vacation in our list of tourist attractions.