A major and complex investment in the field of tourism in Moldova, the ski slope in the Rarău massif, worth 15 million euros, was inaugurated in January 2019 in our city. The slope has a length of 2,850 meters, medium difficulty and is equipped with a gondola installation with 33 cabins, 9 snow cannons, storage lake with a capacity of 10,000 cubic meters, 176 lighting poles, administrative building, parking, ticket office and snow thrower. The width of the slope varies from 30 m in the departure area and reaches 80 m in the arrival area. The average slope of this section is 16.6%, which makes it fall into an easy to medium slope.
Full details about the Rarau program and specifications: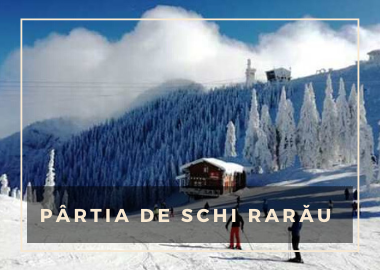 DISCOVER THE TOURIST AREA CÂMPULUNG MOLDOVENESC
If you are interested in a tourist route, then you can find inspiration for planning your vacation or vacation in our list of tourist attractions.